Smith Lake Mid-Year 2023 Market Update
By Trent A Taylor of Lake & Coast Real Estate Co.
July 23, 2023

---
If we look at a comparison of the waterfront housing market for Smith Lake between the second quarter of 2022 and 2023 we can see the number of active listings have ticked upward around 15%. New listings that hit the market in June, of this year, were less than half of the number that hit the market the same time last year. Sales were much slower in April compared to the same month last year, however May and June of this year outpaced last years sales numbers. Because of the slow start to the quarter in April, quarterly sales volume was down by 14% this year compared to last year.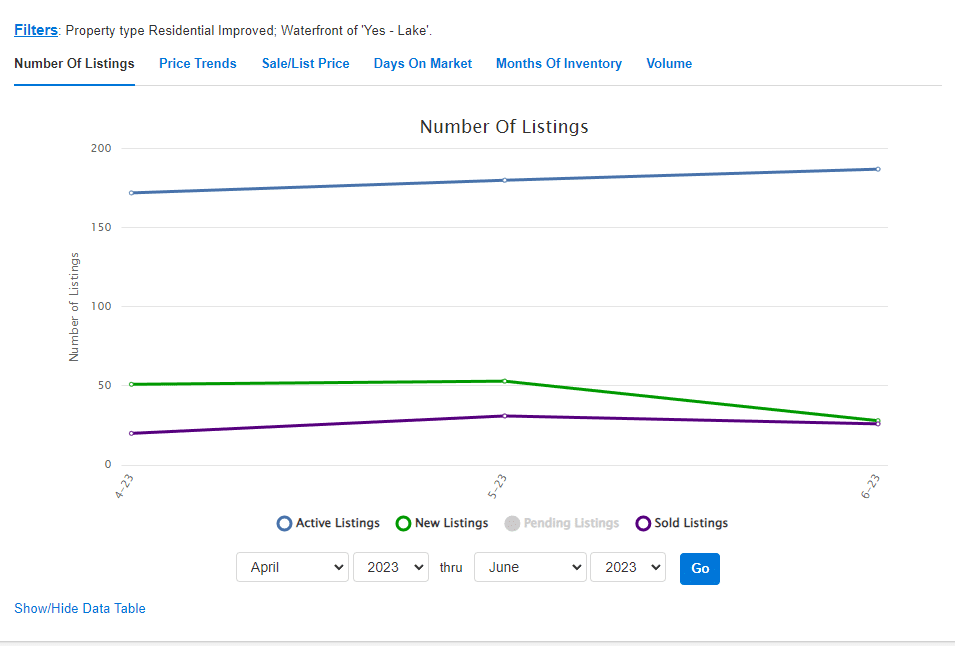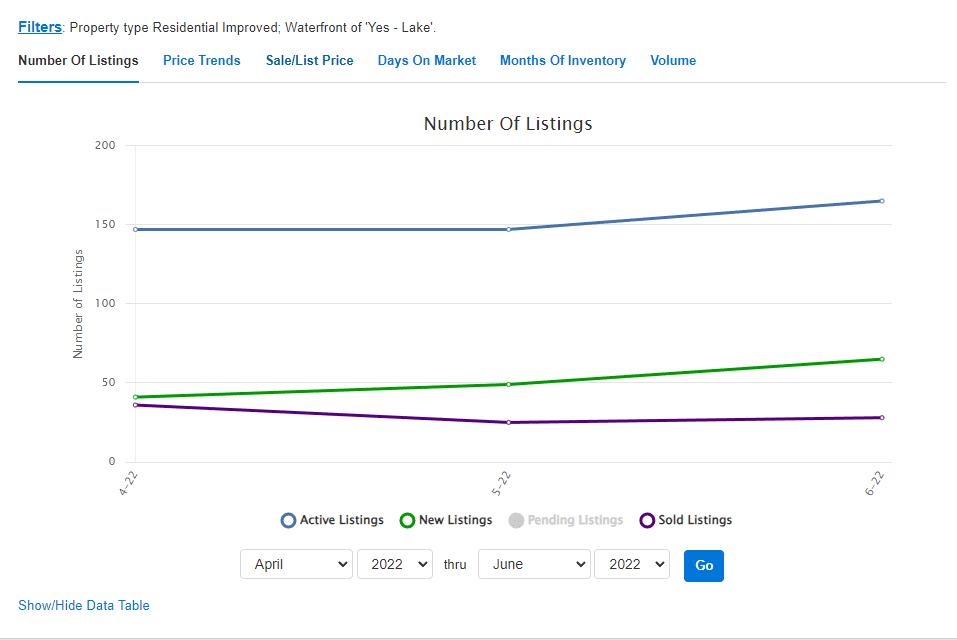 The total sales volume for April was much lower, but May & June were on par with last years sales numbers. The median sales price dropped significantly from Q2 last year. The median sales price fell by $135,000 to $600,000 from the median sales price of $735,00 just 12 months ago. This can be attributed to the higher interest rates in today's market and people choosing to keep their mortgage costs lower.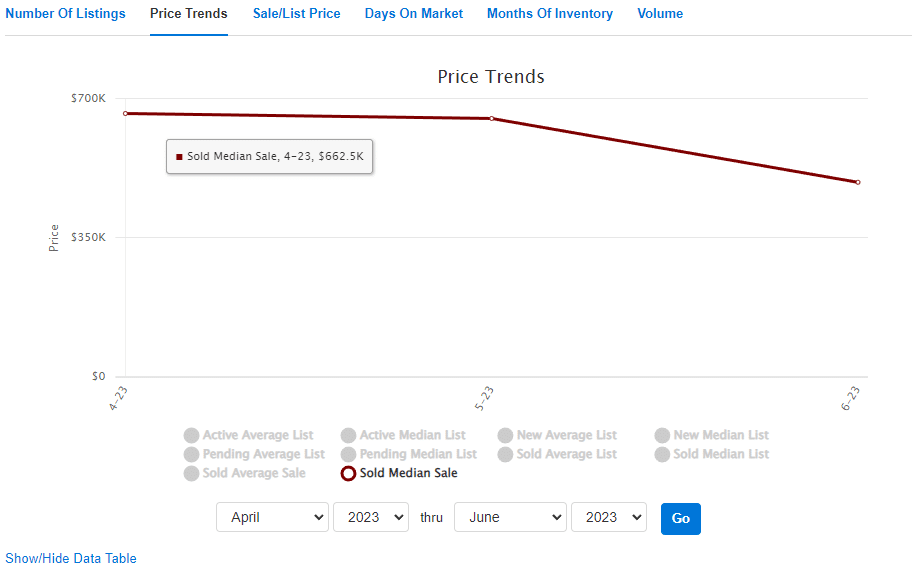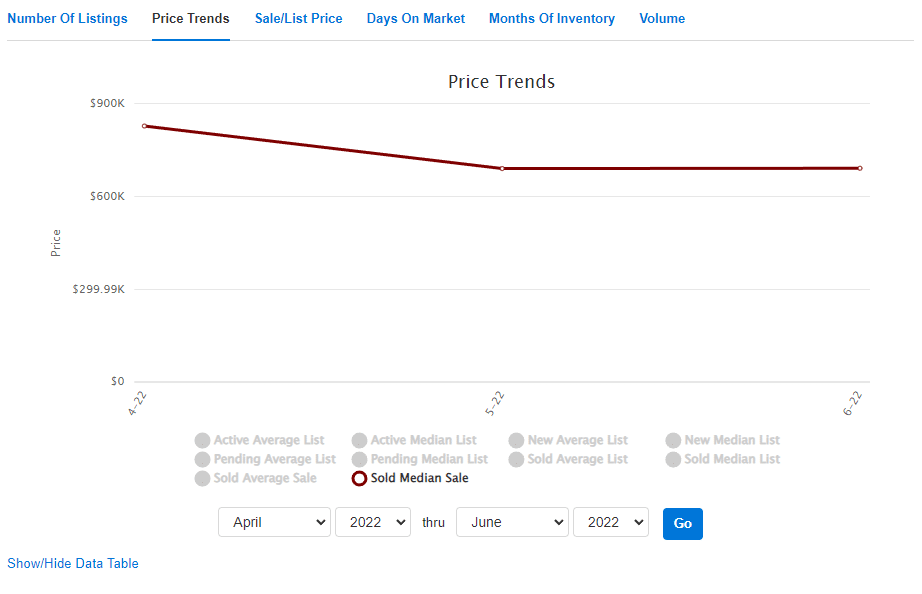 Sellers have gained some additional negotiation power with the average selling price falling by an additional 2% from the actual list price. This past quarter homes on average sold for 5% below asking price. We are starting to see some stabilization in home pricing with a more normalized increase in property values. Multiple offers on properties with escalation clauses are becoming few and far between as the market seems to be sliding out of a seller's market and in the direction of a normal market.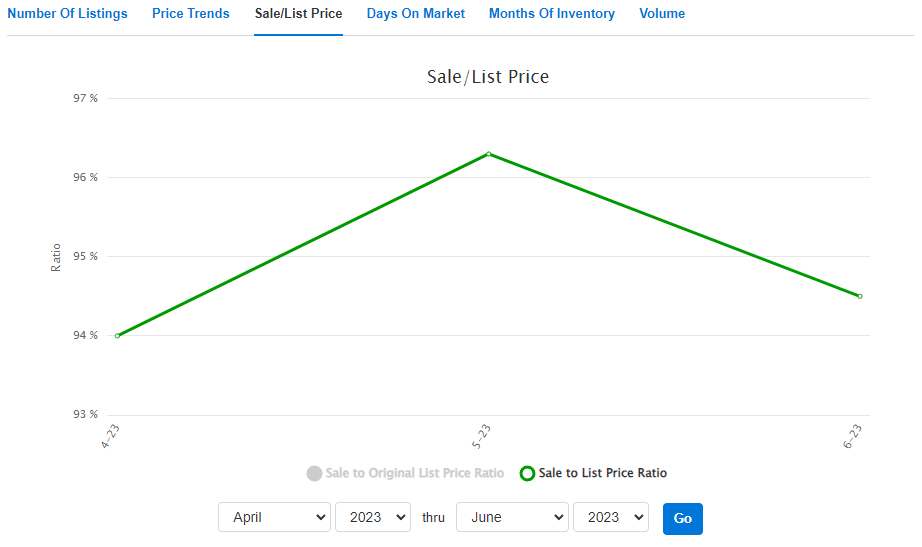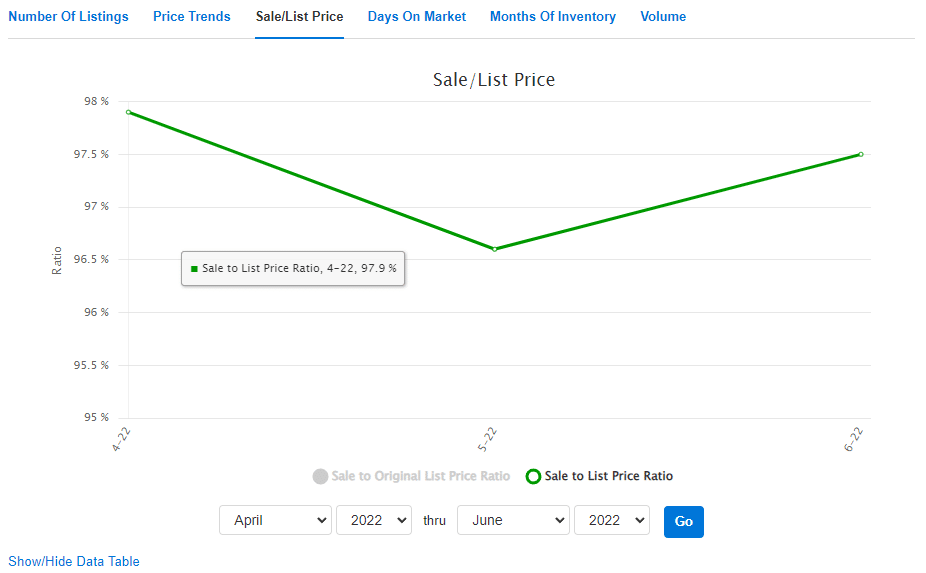 The average days on the market for sold properties have hovered around 87 days for second quarter of this year, only up 8% from the same period last year. The supply of homes has ticked upward slightly to around a 7 month supply. Based on the comparison of Q2 of this year and last year, it looks like we are moving into a more normalized market from the previous sellers' market. Buyers are starting to have more negotiation power with a larger selection of homes coming on the market and less competition. Buyer's are purchasing a little less expensive homes on average compared to last year. All in all, now is still a good time to sale your home at Smith Lake. We're no longer seeing a feeding frenzy on properties with the higher interest rates, but the market appears to still have a steady stream of buyers.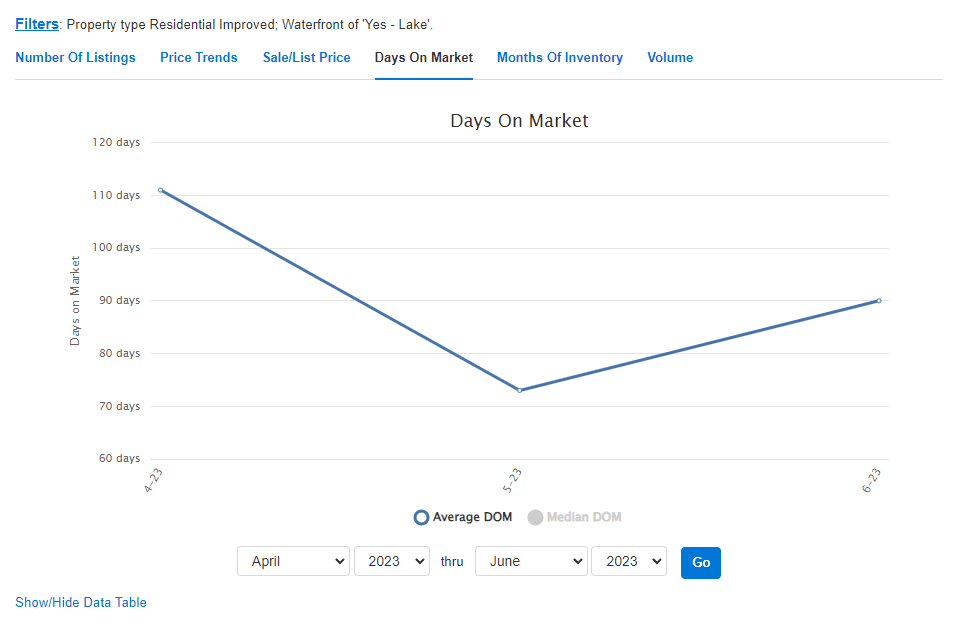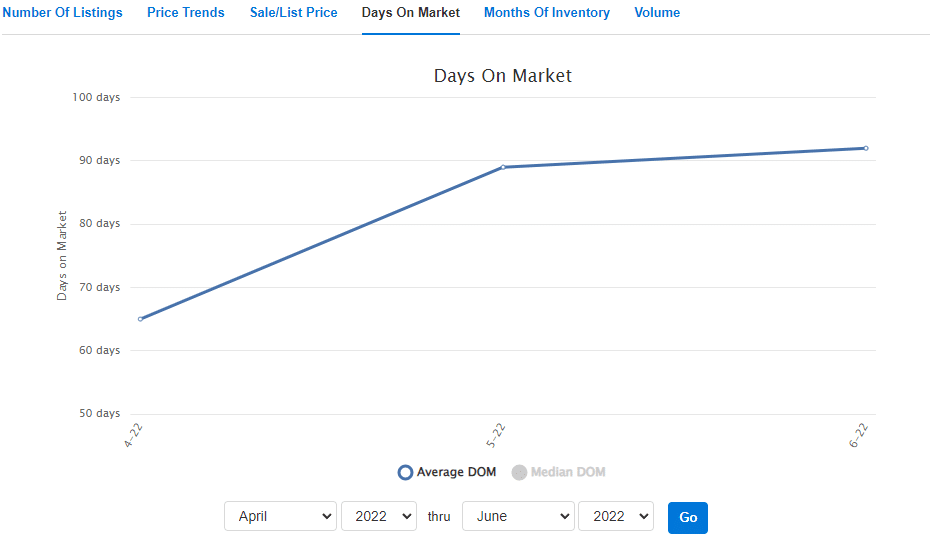 Smith Lake has become one of the nation's most attractive lake markets. This is thanks in large part to the state's low property taxes, Smith Lake's location, the water quality and its abundant nature and plentiful recreational opportunities.
Whether you are looking to buy or sell at Smith Lake Alabama, we invite you to call on the experts at Lake & Coast Real Estate Co., the real estate company specializing in the diverse waterfront markets of our scenic state.