"In an industry filled with real estate companies with no primary focus, we think we stand apart. We do one thing, sell waterfront property, and we think we do it best. Our business is based on the core principles of powerful marketing and personalized service.
We know the waterfront real estate market and we know marketing. The culmination of the two creates a powerful real estate marketing company for your property. Our knowledge of the waterfront real estate market makes us the right choice when looking to buy waterfront property."
ABOUT LAKE & COAST REAL ESTATE CO.
We are a statewide real estate firm that specializes in assisting buyer and sellers of waterfront property in the state of Alabama.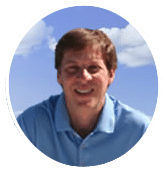 Trent Taylor
Broker/ Founder
Lake & Coast Real Estate Co.
Powerful Marketing – We utilizes technology to promote your property in ways that are conducive to changing markets and buying trends for maximum results. Our marketing strategy connects buyers and sellers from around the country. We work hard to promote your property…properly.
Personalized Service – It's about YOU! We put your best interest first. Our market knowledge and customer dedication will ensure your experience is positive and stress free.
When it comes to buying or selling waterfront property in Alabama, contact Lake & Coast Real Estate Co.