Whether you're buying or selling in Orange Beach, Alabama, contact the waterfront property pro's at Lake & Coast Real Estate.
Orange Beach Beachfront homes for sale
Trent A Taylor
2020-12-19T20:57:04+00:00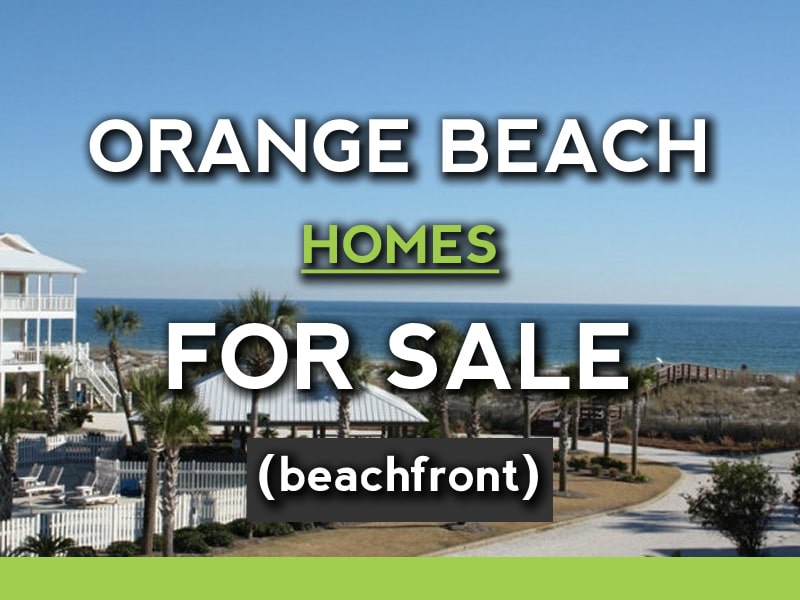 For many real estate investors, the thought of owning an oceanfront home tops the dream list, and few places offer as much charm and potential as Orange Beach, Alabama. 
A gem of Gulf of Mexico communities, Orange Beach is a beautiful gateway to sun-soaked water sports, dynamic fishing opportunities, backed by world-class tackle shops, and a lifestyle that is sure to please along the sugar-sand beaches and sparkling clear waters..
Conveniently located just east of Mobile, Alabama and south of Pensacola, Florida, real estate is plentiful with stunning home designs, condos, and lots for new construction. Orange Beach, a small but growing city, is perfect for either vacation or permanent residences.
Residents and visitors enjoy a variety of attractions, events, shopping and plenty of the Gulf Coast's renowned cuisine served by the numerous restaurants, both in Orange Beach and neighboring communities. Among the amenities is The Wharf, known for its array of shops, restaurants, and lineup of top entertainers who venture to the Gulf to provide a wide range of musical styles for audiences. The National Shrimp Festival is also one of largest, well-received events of its kind.
Like most oceanfront communities, the outdoors fittingly is the main attraction. Golf courses, parks, hiking trails, fishing charters, parasailing, kayaking and beachcomber are there for enjoyment throughout the year. And with warm Gulf breezes, sunshine and breathtaking sunsets, buyers find Orange Beach a picture-perfect setting for a healthy and rewarding experience.
Orange Beach has enjoyed measured growth and is home to outstanding schools and has earned a family-friendly reputation, adding additional value for longterm investors.
Alabama's quaint but thriving coastal trail is drawing attention from real estate investors because the state's coastal towns have planned and delivered a strong sense of community alongside the natural attractions that come with the oceanfront. Orange Beach is a leader in this effort and offers a location that is convenient for day trips, access to airports and vital services.