Whether you're buying or selling on Ono Island Orange Beach, Alabama, contact the waterfront property pro's at Lake & Coast Real Estate.
Ono Island Homes For Sale
Trent A Taylor
2020-12-19T21:13:38+00:00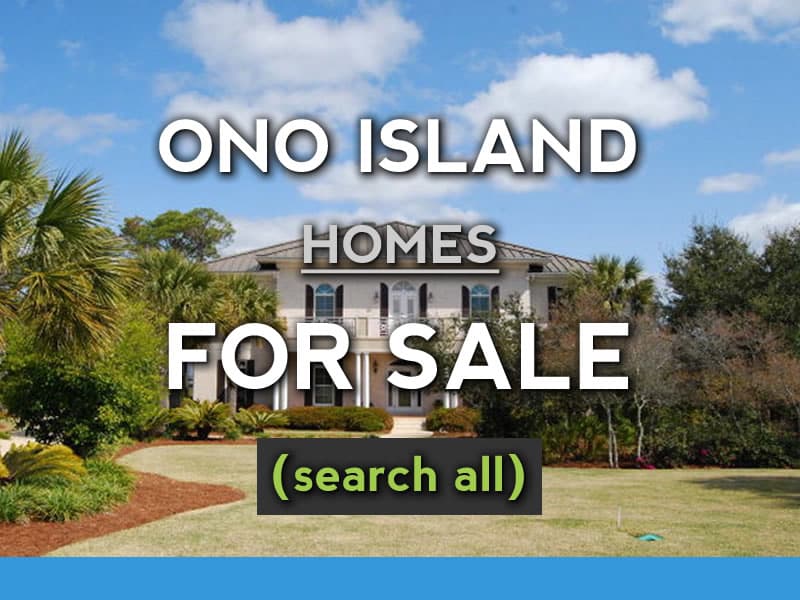 One of Alabama's most prestigious addresses is along the Gulf of Mexico at Ono Island. 
A natural barrier island stretching five and a half miles, Ono Island is a sunbathed hideaway for writers, athletes, musicians, business leaders and others who cherish privacy while living within minutes to attractions, restaurants and specialty retail shops.
As a Gulf of Mexico waterfront property, Ono Island, which rests at the mouth of Perdido Key, separating Alabama and Florida, features one route in for residents by way of a bridge and has security personnel at the entrance to maintain seclusion for those who live in the homes. Depending on the season, as many as 1,000 residents may inhabit the Island
Many homes, however, are waterfront properties and have docks for residents who prefer to travel to the mainland by boat, or simply enjoy scenic rides and fishing. There are also some inland properties at Ono Island, creating a diversity in the price ranges.
The architecture of the homes in this Alabama oceanfront paradise are designed for relaxation and stunning views, as well as cozy family time and entertaining friends. The choices in styles are abundant.
Few coastal areas can boast such a setting as Ono Island, making it an ideal location for dazzling views of both the ocean and bayou, access to some of the world's best fishing, charming beachfront communities with casual to fine dining, family fun, and world-class entertainment.