Whether you're buying or selling in Fort Morgan, Alabama, contact the waterfront property pro's at Lake & Coast Real Estate.
Fort Morgan Beachfront Homes for Sale
Trent A Taylor
2023-03-22T16:36:32+00:00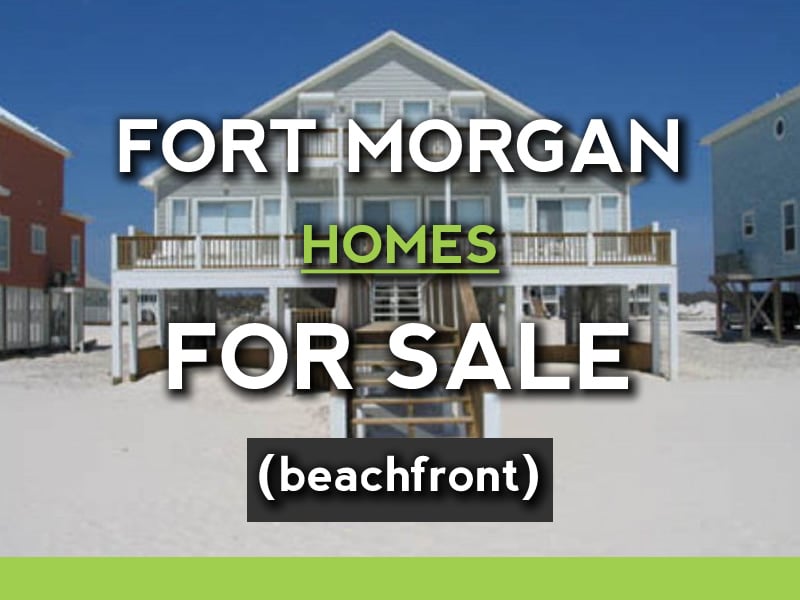 Steeped in history and featuring a beautiful coastline from Mobile Point to Gulf Shores, Fort Morgan is one of Alabama's most peaceful and scenic settings for enjoying the Gulf of Mexico.
Originally known as Fort Bowyer in War of 1812, when a wood structure protected the peninsula from British attacks, the site eventually was re-constructed into a brick and mortar structure, much of which remains today for visitors.
Featuring condos, beautiful homes and lots for investors to consider, Fort Morgan still maintains its historic vibe and a more isolated setting for those who love oceanfront life. For visitors and residents, however, Gulf Shores and its amenities are a short drive away, while metropolitan Mobile is just to the west.
Fort Morgan features not only the coveted white sands of the Gulf of Mexico, but is host to many birds, beautiful dunes and hiking areas to enjoy local nature. The area is known for its gathering of hummingbirds and the laid-back feelings of intermingling with nature.
Coastal investors who enjoy a quieter pace for a relaxing vacation for families and friends will find Fort Morgan an inviting and intriguing backdrop for experiencing one of Alabama's and the South's most endearing coastal communities.
Real estate and investment opportunities include single-family homes and condos with great views and immediate access to the beach and tranquil natural settings. The community is ideal for vacation or permanent residences.
While privacy and a more personal connection to nature are wonderful features of Fort Morgan, access to valued services, shops, restaurants and events are a short drive, or ferry ride, away.